Laurie releases his comprehensive collection of poems as a book:
Slow Down to Mine is a collection of performance poetry, both rhyming verse (Part I) and free verse (Part II), and in keeping with the 'coffee table' nature of the book it also includes snippets from my travel journals. Learn More…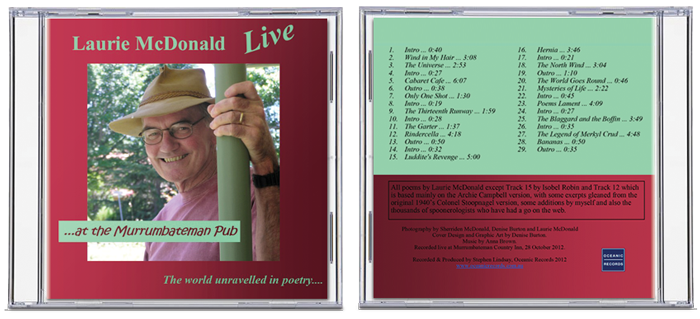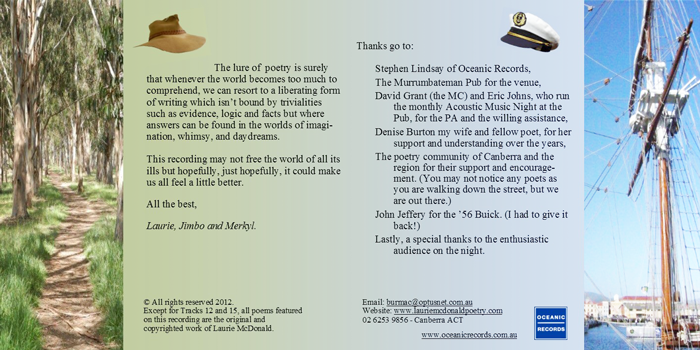 Laurie's album Laurie McDonald Live…at the Murrumbateman Pub – a recording of 16 tracks, 14 of which are his original works, was released in 2012. This one hour of pub wisdom was recorded by Stephen Lindsay of Oceanic Records.
The album was a finalist for Album of the Year in the Australian Bush Laureate Awards at the Tamworth Country Music Festival 2013 and the track Cabaret Café was a finalist for Single of the Year